Capital Soirée prepares for show at Metro, new album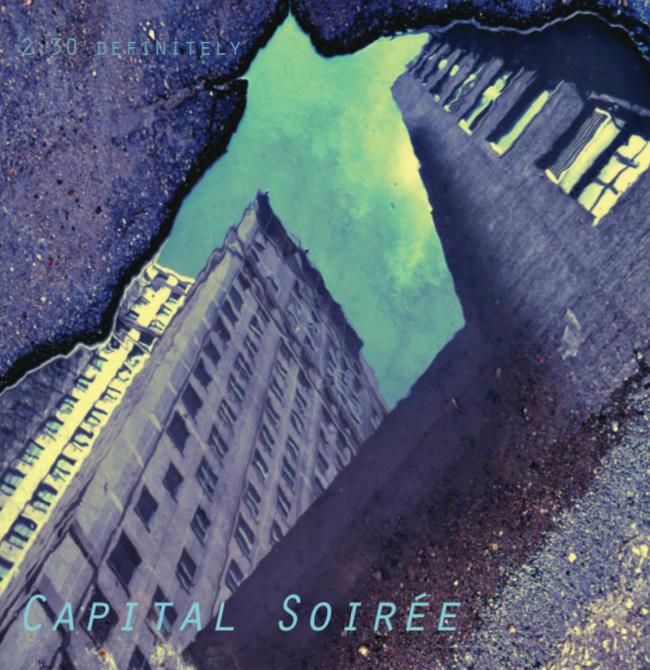 MelRose Buckler, Copy Editor
January 30, 2015
With the recent release of a six-track extended play (EP) "2:30 Definitely," Capital Soirée is looking forward to playing its biggest show yet at Chicago's House of Blues on Feb. 15. The EP is the band's follow-up to its 11-track debut album, "Steve's Basement," which was released in November 2013.
"I think it's pretty insane [to play the House of Blues] because we've always had the dream to play [there]," Max Romero '15 said. "Now it's happening and we couldn't be luckier."
Capital Soirée has had the opportunity to play shows at venues such as the Metro, Bottom Lounge and Beat Kitchen, Jimmy Kourafas '15 said.
"We've had so many great experiences with this band, mainly thanks to everyone who comes out to the shows and listens to our songs and our promoter," Romero said. "We get the opportunity to play all these great shows at some pretty serious venues."
Kourafas, Romero and Steven Rejdukowski '15 formed as a band in 2012, then known as "Community Service." The band changed its name to Capital Soirée this summer after realizing that they could not upload songs onto iTunes or Spotify because a rap group already owned the rights to the name "Community Service."
"We thought [the name] was a little childish, and we couldn't keep it anyway, so we decided to change it up," Romero said.
The band is currently working on their second full-length album, which they hope to release sometime in the fall of 2015.
"We are completely independent, so we find our biggest challenge to be funding for the studio time," Kourafas said.
They currently have about seven tracks complete and have many more that they are working on for the next album, Kourafas said.
The three members write, track and sing all the songs themselves; the only exception is when Christian Naval '15 tracked the cello for the song "The Words You Said."
The senior band members plan to stay local for college next year in order to focus on the band and be able to continue releasing new music.
"My favorite part of being in Capital Soirée is being able to write and perform with my best buds," Kourafas said. "It seems a little cliché, but to me it's pretty​ important."