Coffee shop is more than just looks
In the hustle and bustle of Chicago's Loop it's oftentimes hard to find a place to relax and take a breath. This is exactly how I felt turning the corner into the alleyway of 22 E. Jackson Blvd. that houses Pickwick Coffee Roasting Co.
I immediately understood why this coffee spot had become so popular on social media. Adorned with crisscrossing string lights, this small, clean alley opened up to the even smaller cafe with "Coffee" spelled out in lights above the entrance. I was immediately transported out of the city and into an unexpectedly laid back atmosphere.
In addition to adding to the aesthetic of the shop, the exposed brick facade and interior is also rich with history. This 19 foot by 19 foot coffee shop is one of the oldest buildings in the loop, after surviving the 1871 Chicago fire.
Upon entering the cafe, the first thing I noticed was how small it was. The interior offered no space for seating and it became clear that if I wanted to sit down and enjoy my coffee, it would have to be outside. Being winter, I was not sure how enjoyable dining outside in the windy city would be; however, I found it quite comfortable, with my coat on, as Pickwick is tucked between two larger buildings, which create a natural wind barrier.
For relying mainly direct trade coffee from organic, sustainable farmers, I found Pickwick's prices extremely reasonable. The coffee items took a little bit longer to prepare, which was a stark difference for me from the nearly instant delivery of drinks at places like Starbucks, but the longer preparation paid off in the quality of the drinks.
First, I tried one of their specialty coffees, the Vanilla Bourbon Latte ($4.75), and was not disappointed. Presented without a top, the heart design on the top of the drink was yet another small touch that added to the aesthetic of the cafe. The vanilla flavoring added a sweet, but not overpowering, taste to the latte and blended perfectly with the slight bitterness of the coffee. If you are a fan of sweeter drinks, I would definitely recommend this.
Complementing this drink perfectly, I tried their breakfast scone ($3.25). Filled with cranberries, oats and a slight cinnamon flavor, this dense scone was great to snack on as I drank my coffee.
As someone who doesn't like overly bitter coffees, I was surprisingly delighted by Pickwick's Espresso ($2.50). This was the only drink served in a small mug and not a to-go cup, and as espressos are usually served in smaller doses, I was finished with this strong, bitter but still delicious drink in three or four gulps.
The final coffee I tried was their Drip Coffee ($2.75). This classic drink still managed to stand above other coffee places with its rich, roasted taste and is a coffee that I would not hesitate to purchase daily, if the location were more accessible.
Bottom line: Pickwick Coffee Roasting Co. is unique in its warm, inviting and personal atmosphere. The staff was very personable and their coffee and food blew my expectations out of the water. Pickwick has earned its space as my new go to coffee place in the city and their dedication to creating the best coffee drinking experience sets it above the rest.
5/5 paws
About the Writer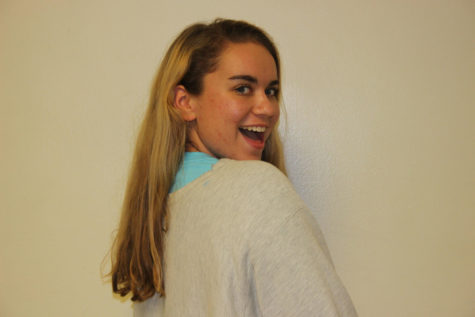 Greta Markey, Managing Editor