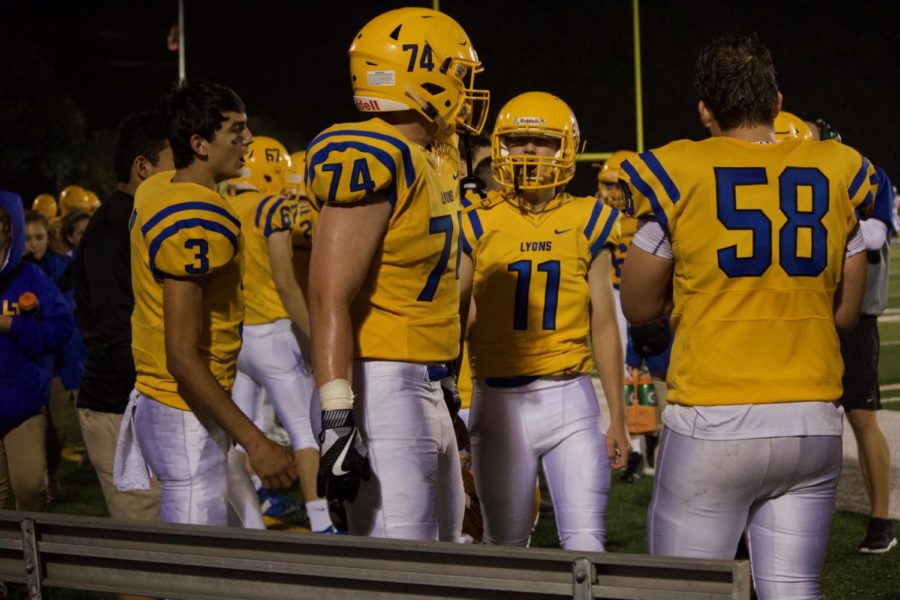 LT recently hired former Hinsdale Central varsity football coach Daniel Hartman to replace coach Kurt Weinberg, who announced his retirement earlier this year. Hartman presented his coaching philosophy at a parent-player meeting on March 19 at 6:30 in the NC Reber Center.
"There is a fierce rivalry of course [between LT and HC], but for me, it was just an opportunity I couldn't pass up, with the community, school and the types of players that are here," Hartman said. "So, it's a win-win opportunity for me."
Hartman has been coaching football for 13 years, eight years as a head coach. He was the head coach at Hinsdale Central for five years. His philosophy includes creating a winning culture, competing for championships, and increasing participation.
Included in creating a winning culture, the team will complete community service in the off season and support other teams, Hartman said. The goal is to get the community involved in more ways than just fundraisers, such as by hosting tailgates and getting the alumni involved.  
"Football games are awesome," Hartman said at the meeting. "On Friday nights, there's 2,500 or 3,000 people in the stands cheering you guys on. I've been at those games. It's an awesome atmosphere here. All those people that are in the stands supporting you don't necessarily have that support. So as a football program, we think that it's very important to go out and support your other student-athletes around the school, maybe in swimming or girls badminton, to show support for them because they are there on Friday nights supporting you guys."
The next year will be a transition year as the football players adjust to a new style of coaching, football player Theo Gazis '19 said.
"I'm curious and excited to see the new system that he's going the put in place," Gazis said "They've always ran an interesting system at Hinsdale Central, so it's definitely going to be interesting to see that."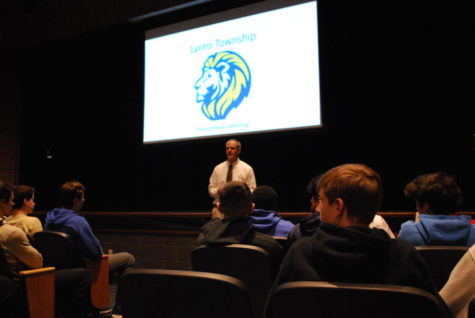 Another aspect of Hartman's coaching style involves teaching good character, great effort, and the power of the band. Hartman also stressed the importance of being safe with improved technology and being a leader in the classroom, as well as on the field.
"My big style is adapting our system to the kids that we have each year," Hartman said. "So we will look different from one year to another based on the kids we have that year playing to their strengths. So I think that might be a little different than what's been done in the past."
Team goals include winning the West Suburban Conference game and making the state playoffs, of which Hartman has had experience taking teams to the playoffs in prior years.
"We have a great program and we've done some great things in the last ten years with Coach Weinberg," LT Athletic Director John Grundke said. "Coach Hartman is going to continue to build upon that and just make it an even that much better program going forward."
After spring break, players will have the opportunity to go the the weight room on Monday, Wednesday, and Friday mornings at 6 a.m. to begin strength, conditioning, and speed work, Hartman said.
"I'm excited to get started and get things going," Hartman said.