'Father of 4' is fresh pressed
Just 5 days ago, Offset released Father of 4, his debut solo album. The mixtape offers a introspective look into his struggles, his ascent to the top with his Migos groupmates and his complex relationship with his 4 children.
The Metro Boomin and Southside produced tape currently sits at no.5 on the Itunes album charts. Father of 4 is available on all platforms, it follows the release of Quavo Huncho and The Last Rocket from groupmates Quavo and Takeoff.
Initially the 'Bad and Boujee' rapper released 'Red Room' on Feb. 14th, within a week of its release the video has amassed over 12 million views. The song's lyrics focus on Offset reliving his freak car accident in Atlanta on May 16.
The album gives fans a more emotional look at convicted felon, who was serving time while Migos rose to fame. On 'Don't Lose Me' Offset raps openly about his feeling of regret for his part in an alleged cheating scandal.
"And I apologize, you know what I'm sayin'? Breaking your heart, breaking our promise, breaking God's promise, and being a, a, selfish and messed up husband, you know what I'm sayin'? I'm, I'm tryn- I'm tryna be a better person."
The album triumphs again on 'Underrated' where the rapper openly declares he has "turned to a beast." This type of unabashed confidence is what separates the players in the rap game from the superstars.
There is truly no better time than right now to decide who the best Migo is, because all 3 of the trio have dropped solo projects in the past 6 months. The project most recently released truly separates Offset from the Takeoff and Quavo. It is obvious, Offset's got bars and he has the by far best ability to deliver them.
Although we may not have heard much of solo Offset the small sampling from Father of 4 presents immense potential to be a legitimate case for best rapper alive in a few years. But for right now the first order of business for Offset is to link up with Quavo and Takeoff and make Culture III.
About the Writer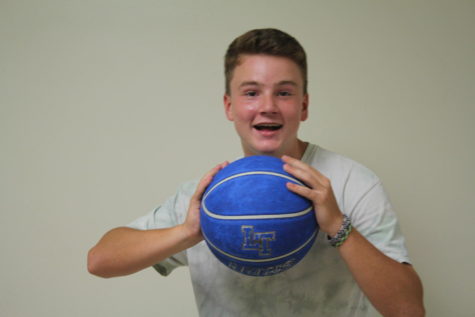 Tommy Layden, Sports Co-Editor
Tessa Voytovich

That's it just tessa