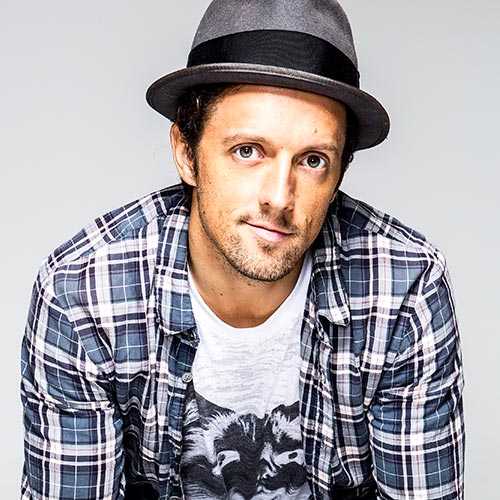 It's probable that you've heard Jason Mraz's song "Have it All" from his recent album "Know" frequenting the radio these past weeks. For the three minutes that it's playing, you know that super positive and happy feeling you get? Imagine having that feeling multiplied by 10 for the two hours and 15 minutes that his concert lasted for. Not the worst thing, eh?
From the moment Mraz and his band, Raining Jane, waltzed on stage in rainbow jumpsuits after their opener, Brett Dennen, the energy at the Ravinia was at its peak and all-inclusive, as Mraz had the fans in the lawn doing the wave and shouting at the top of their lungs.
Mraz proved that he had come a long way from being known as the singer of "The Remedy." His concert incorporated humor, spirit, positivity, talent and most of all, love. Per his request, we are all replacing the "F-word" with "love." For example: "That concert was lovin' awesome!" or if you want to express your anger to someone, "Go love yourself!" (Maybe now you get the headline).
Mraz maintained the theme of his concert, Good Vibes, extremely well, encouraging us to dance our hearts out in "Might As Well Dance," paying our respects to Aretha Franklin in a cover of "I Say a Little Prayer" and "Respect," and finally a Beach Boys cover of "Good Vibrations" for the encore.
I was not expecting the sheer talent that Mraz is capable of when I planned on seeing him live. I actually prefer listening to him live than on Spotify, can you believe it?  Not only does he have amazing range and invented some seriously cool renditions of his songs, the man can SCAT. We got absolutely jazzy at the Ravinia. The sounds and syllables flowed from his mouth as if God had planned it and he demonstrated this especially in "Unfold."
On top of that experience, I was lucky enough to meet the man himself backstage after the show, and he is just as funny, genuine, down-to-earth, and the epitome of being and spreading happiness as he was onstage.
If you are on the fence about seeing Mraz, here is my advice, and it is as simple as this: if you want to feel happy, go to a Jason Mraz concert.