LT Theatre to perform fun, classic musical 'Grease'
Hang on for a minute...we're trying to find some more stories you might like.
Due to the directors wanting to put on a fun, well-known musical, LT theatre will be putting on the beloved, high school teen-romance "Grease" Feb. 14-17 in the NC Reber Center.
"We hope everyone in and watching the musical has fun," director Mike Kuehl said. "If the audience doesn't leave singing a song in an upbeat, toe-tapping style, something went wrong."
As a result of theatre teacher Eugene O'Reilly retiring, Kuehl and Lawrence Keller will be co-directing it, Keller said.
"We leave rehearsals and meetings feeling energized and empowered to do more than when we're individually doing a show," Keller said.  
The musicals in the past have only had one director, Kuehl said. Having co-directors will be an experiment and new to everyone.
"I think their teamwork is going to bring a whole new light to the stage, which will be exactly what this show needs," Assistant Choreographer Kristen Flaws '19 said. "I think the similarity of it being a new thing for everyone will bring the cast, crew and each person involved closer."
Kuehl, Keller and music director John Musick discussed many musicals and ultimately decided on "Grease", Keller said.
"We wanted something fun that would get as many kids involved as possible," Keller said.
"Grease" is doing just that. The cast includes over 60 actors, as well as musicians and backstage crew, Keller said.
"It's honestly the perfect musical for our school because it utilizes a big cast with lots of fun dancing," Kate Paras '20, playing the role of Sandy, said.
One challenge for the staff is coordinating all the different elements of the show, Kuehl said. On the other hand, the directors did not struggle with getting people interested since it is a familiar title.
"Since the audience already knows the show, we want people to look for how we can exceed the expectations of what they know and how can we create a fun event where people have a good time," Keller said.
However, since it is a popular musical and auditions were publicized well, another struggle for the directors was casting, Kuehl said.
"LT is blessed with an abundance of talented individuals and we wanted to include and showcase as many of them as we could," he said.
The audition process was different this year, Paras said. There was two days of auditions. One day the focus was on acting and dancing and the second day was on singing.
"I think the audition process went very smoothly," Flaws said. "The way it was set up was different than what I'm used to, but it was efficient and less nerve-invoking."
Since the musical is expensive to put on, this is the only show of the year by the theatre board that will not be free with a student ID, Kuehl said. It will cost $10 for adults and $5 for students and seniors.
"I hope that we get as many people to see this show as possible, especially people from the community and middle schoolers who are interested in theatre at LT," Paras said.
Anyone eight years or older are encouraged to come, Kuehl said. This year is the 40th anniversary of the film "Grease". The audience may range from people who saw the film when it first came out to people who are more familiar with later remakes.
"There are many different versions of 'Grease' but what our show does best is we bring in a new, fun-loving energy," student director Olivia Janik '20 said.
The leads are Paras and Clark Anderson '21, but this play allows many more people to be showcased as well.
"We want people to see all the amazing things LT students can do," Kuehl said.
The costumes will be fun, pretty, classic outfits from the 50s, Janik said. The set will be a balance between having a large set and fitting 60 kids on stage while looking clean and precise.
"LT has a pretty good track record of putting on musicals and our goal is follow in that tradition," Keller said.  

About the Writer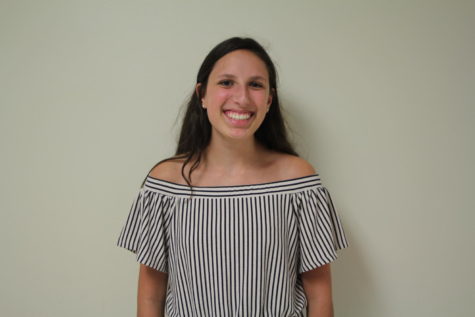 Nicole Klein, Reporter
Hi, I'm Nicole Klein! No, I'm not related to Calvin Klein, but yes, that would be cool.