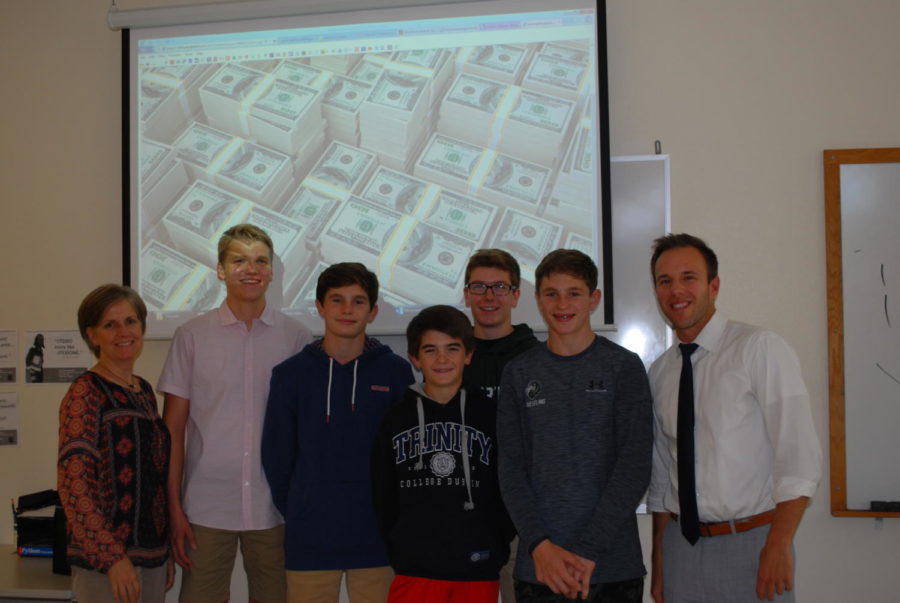 After hearing about investment clubs in highs schools around the area, Andrew Schodrof '20 was confused why one of the biggest high schools in Illinois did not have one. He and four other boys decided to propose the creation of an investment club here at LT.
The stipend committee agreed to move forward with the proposal on Oct. 4. It will be a pilot club until December 2019, Student Activity Director Peter Geddeis said. A pilot club is a trial run for about one year to try to establish interest among students. The committee will come together again, and decide if it will be a full status club or not.
"After a couple years I believe this club will be the most popular club at LT," Danny Koch '20 said. "Investing and the stock market is something that will affect everyone in their life, and knowing strategies is important. Also, our feedback on this has been huge. People are really excited about our idea."
The investment club was founded by Koch, Schodrof, Greg Smith '19, Cooper Schodrof '22, and Colin Koch '22. The five boys convinced the committee to make the investment proposal a pilot club by getting 60 student signatures for their petition and 70 verbal confirmations from students saying that they will be attending a meeting, Danny Koch said. The club will allow students to buy, sell, trade stocks and mutual funds using fake online money in a program called Stock Market Game. The club will give students exposure to what the market is like in reality. The students will learn from their mistakes in the simulation so they will be less likely to occur in the future in reality when it matters.
They will examine current trends in investing and follow specific stocks, LT Business Education teacher and sponsor of investment club, Ryan Gerenstein said. The students will get a chance to compete with other clubs in the state and possibly the country on the online program. They will be able to set up their own profile via the Stock Market Game simulation, and compete against one another within the club. Furthermore, the club as a whole will create a profile together to go against other investment clubs in the state and possibly the country.
"The goal is going to be to improve students' knowledge of the stock market and the world of investing, have some fun, compete, and walk away with an appreciation for how investing works and how challenging it can be," Gerenstein said.
The first official meeting for the club is planned for Nov. 1, and meetings will be taking place every other Thursday after school at NC in room 329.
"I think it will be a very successful club because a vast majority of the school students will invest in the stock in the future years, so why not start now and build a good base of knowledge," Andrew Schodrof said.